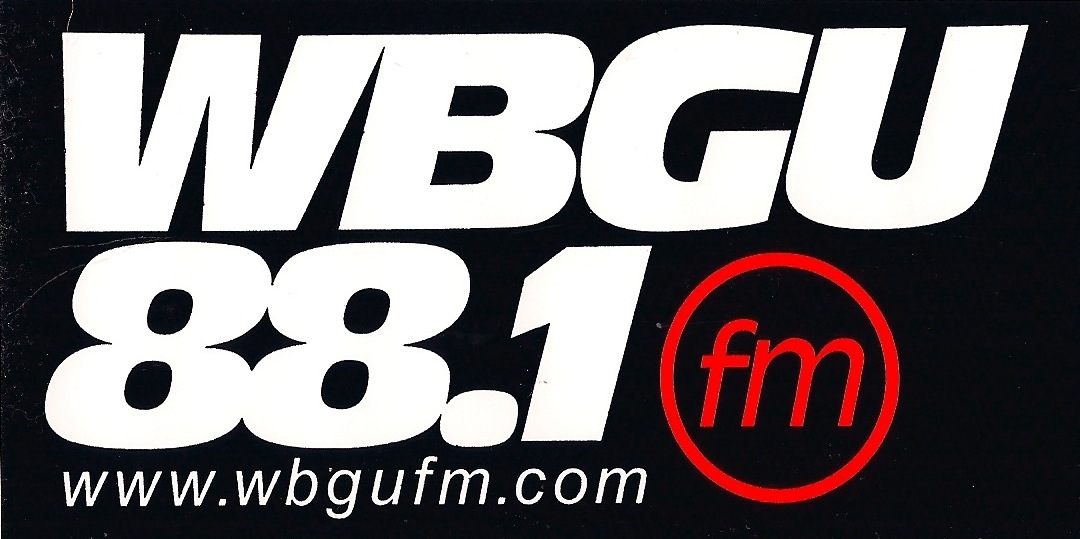 WBGU-fm 88.1 New Horizons
Radio play lists, 1991 - 1994
From January 1991 until May 1994, Sunday nights from 9:00 PM until Midnight, a radio program called "New Horizons" played on WBGU-fm 88.1 ("The Shark"), broadcast from the campus of Bowling Green State University in Bowling Green, Ohio.
A couple reel-to-reel tapes have also been preserved too, but can't be published due to copyright. However, many of the show's playlists were preserved and converted for the web, in the table below.
This program was hosted by a student duo: "Andréu & Corinne" (radio names for Brian & Karen) until Karen graduated, and "Alexis" (Laura) stepped in.
The show's opening theme was a mashup of two tracks. One component was the acoustic / electronic instrumental introduction to "The Song of The Universal Light IV" from Patrick Bernhard's CD "Atlantis Angelis." The other component was the soundscape track "Sunset" from Joakin Bello's LP "Beyond the Rainbow."
In 1991, the station had 2 LP turntables and (I think) 1 CD player. (It had a cassette deck too, but cassettes' "SNR" is too poor for space music, and production companies almost always sent LP's and CD's anyway. We only used the cassette deck for a couple BG artists and dynamic albums from our personal music collections.) So spinning both those opening tracks at the same time left only 1 turntable free to cue up the next song.
The show's closing theme was B.B. King's "Monday Moning Blues" to usher in the technical beginning of the school week, as the show ended Sunday night at Midnight.